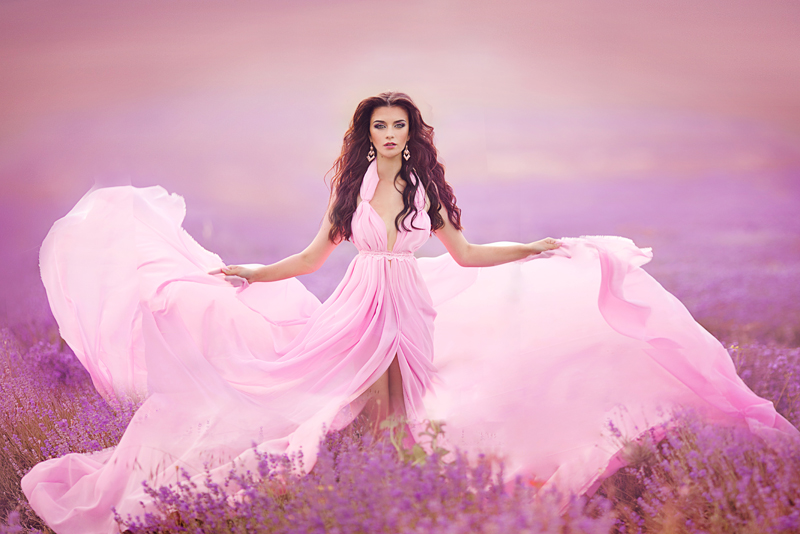 Here are the top ten articles for the Sewing Site! These rankings are live and get reset at the beginning of each month, so check back often to see what your fellow visitors are most interested in!
1.
Sewing with Selvages
Sewers have often been instructed by pattern layout details to not use the fabric selvage edge, a word combined from self-edge, which was expected to be cut off and discarded. These factory loomed finished edges today no longer fill the waste basket or cutting room floor but have surprising uses.
2.
Happy Buntings to Sew
Whether known as bunting, garland, pennant or banner, the breezy hanging sections of cloth on cord or rope convey a visual message. Just as ships use a series of flags to convey identification messages, one of accomplishment, seasons or celebrations can be sewn and strung as a visual announcement.
3.
Simple Sewing Ideas for Tidying-Up
Home sewing spaces are happy working spaces for sure yet are easily subject to untidiness. Thread spools, bobbins, pincushions, scissors, rotary cutters, fabric and their companion scraps, measuring tapes, tissue patterns, pins and needles oh my! The need to keep order is never ending.
4.
Button Embellishments
The earliest use of buttons as fasteners may be lost to antiquity, however buttons made of various materials have been around to hold skins and fibers in place to keep coverings on our bodies secured since then. Buttons are best known as utility fasteners for clothing but can be beautiful as well.
5.
Common Machine Stitch Issues
Despite our best efforts at coaxing our sewing machines to produce a secure, uniform interlocked stitch, frustrating difficulties are inevitable along the way. This highly functional multiple component machine must have everything working in synchronous harmony to produce thousands of even stitches.
6.
Scrappy Fabric Ideas from A to Z
Finding ways to use the inevitable scraps of leftover fabric is as much a joy as finally finishing the larger sewing projects from which scraps are born.
7.
Eleventh Hour Sewing
The last possible moment to come up with a gift idea to sew anything is upon us. Time to consider Henry Ford's subdivided labor and fluid movement of materials along an assembly line as they are applied to last minute sewing.
8.
Holiday Memories on Fabric
Remembering our loved ones at holiday times takes on poignant meaning when they are no longer with us. Reminiscing with family and friends and passing around a treasured photo album help to assure memories are preserved. So too can a memory be preserved by sewing a keepsake.
9.
Children's Soft Toys to Sew
Whether known as plushies, softies, or stuffies, stuffed children's soft toys are a delight to sew using a few fabric scraps or knitted fabrics. Soft stuffed simple shapes and whimsical animals make for creative play especially when sewn using colorful and appealing print fabrics.
10.
Finish Fraying Fabric Edges
No serger to encase that pesky fraying fabric at the seam allowance edges? No worries! Although the home serger is bar none an exceptional sewing tool to apply a professional look to seams and fabric edges, and at an amazing speed, the trusty traditional sewing machine can mimic the process well.
Be sure to visit the
Sewing Archives
for all the articles!
Editor's Picks Articles
Top Ten Articles
Previous Features
Site Map