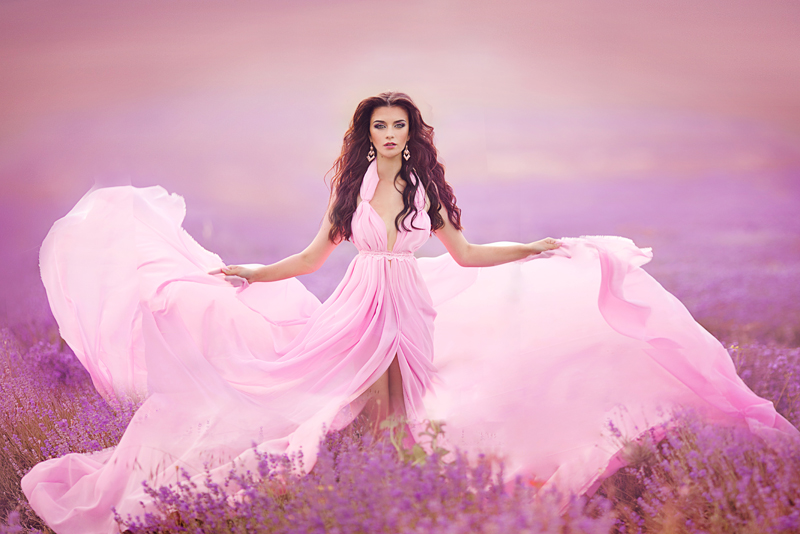 Here are the top ten articles for the Sewing Site! These rankings are live and get reset at the beginning of each month, so check back often to see what your fellow visitors are most interested in!
1.
Sewing a Newborn Layette
All it takes is a little fabric and very little sewing time to create a basic layette for a new baby. Sewing patterns for baby garments have simple lines to follow with just a few seams and sewing considerations. There are also substantial cost savings to sewing baby's first months of clothing.
2.
Dorm Room Essentials
Whether designing for chic and feminine, artsy, beachy, bohemian, eclectic or simply good vibes, a few fabric remnants and a little sewing time can change a utilitarian dorm room into a student's relaxing happy place during the upcoming semesters.
3.
Denim Projects to Sew
The strong, rugged cotton fabric known as denim has a storied history. This legendary cloth is well known as hard working clothing of choice (for its durability), worn as a past symbolic badge of rebellion (American pop culture) or adopted even today by esteemed makers of high fashion clothing.
4.
Bed Sheets as Fabric Yardage
Using old bed sheets that have drifted to the linen closet bottom or finding thrifted ones to recycle into a variety of needed items is an economical alternative to purchasing new fabric yardage. They can be made into braided rag rugs, pillow cases, fitted crib sheets, duvet covers and so much more.
5.
Countdown Calendars to Sew
Countdown calendars, with a nod to Advent calendars, can be used to count the days in eager anticipation of an upcoming holiday or special occasion event. Use scraps of fabric to make a simple one for a fun family activity. When completed all can see just how many days remain until the festivities.
6.
Quick Summer Sewing Ideas
The heat of summer certainly slows down the pace of many things, including our sewing efforts. Special occasions and more pop up on our calendars on a regular basis despite the scorching heat. Finding a time-saver sewing project may be just the right inspiration needed for a creative sewing session.
7.
Pretty Pillowcase Dress
Pillowcase dresses are a quick and easy way to sew a charming sleeveless summer dress for a little girl. Delightfully nostalgic a pillowcase dress especially if embroidered with a simple design or with a scalloped edge can be a charming way to use a lovingly saved heirloom.
8.
Canvas Drop Cloth Projects
The preferred protective covering of painters and remodelers everywhere, relatively inexpensive drop cloth fabric can be seen today in chair and sofa slip covers, table runners, curtains, casual throw pillows, market totes, and even floor coverings.
9.
Quick to Sew Home Decor
Many home decor sewing projects can usually be accomplished in a few spare hours, will showcase your sewing creativity, require just a few yards of fabric, and little sewing effort.
10.
Sewing Room Budget Organizing
A designated sewing room or a space in a room dedicated exclusively to sewing is one of life's pleasures to those who sew. Along with this treasured space comes the task of keeping all things related to sewing tidy and accessible to allow for inspiration, creativity and productive sewing efforts.
Be sure to visit the
Sewing Archives
for all the articles!
Editor's Picks Articles
Top Ten Articles
Previous Features
Site Map