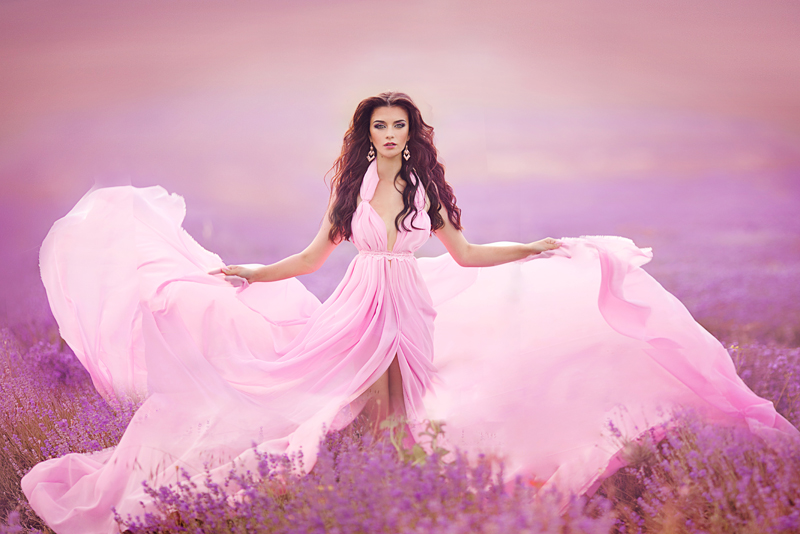 Here are the top ten articles for the Sewing Site! These rankings are live and get reset at the beginning of each month, so check back often to see what your fellow visitors are most interested in!
1.
Hemming Basics
Hemming choices are at once simple to consider - making sure the lower finished edge is even all around or folded neatly and sewn securely, or more complex connected decisions that determine what kind of hem to apply that will complement the garment's overall aesthetics and eventual wear ability.
2.
Easy to Sew Pillowcases
Functional totes, nostalgic aprons, practical sleep pants, simple skirts and stylish infinity scarves are some of the best sewing projects for novice sewers since all involve a yard or less of fabric, usually straight line sewing and little time to complete. Add pillowcases to an easy-to-sew list!
3.
Travel Accessories to Sew
Sew your own space-saving travel accessories as a great way to use up those valuable fabric leftovers. The possibilities are endless: foldable totes, security pouches for valuables, shoe protectors, jewelry protectors, lined insulated make-up bags, car organizers, and jewelry roll-ups to name a few.
4.
Serger Stitches and Thread Tension
In trying to decipher optimal sewing machine tension for fabric, as if needle and thread choices were not enough for the home sewer, the serger or overlock machine elevates all, at times frustratingly, to an entirely new level of machine sewing considerations. Balanced serger stitches are the goal.
5.
Vintage Hankies
Whimsical, nostalgic and all together charming, hankies - the word shortened from handkerchief, has a long and storied history. Although no longer used as an accessory of dressy fashion or fluttered flirtatiously, vintage hankies today remain in the realm of collectibles and textile art.
6.
Fabric Flowers for Spring
With just a minimum of time and little fabric, beautiful spring blooms can be created that herald in the gentlest of seasons, much like the real ones that tentatively push up out of loosening soil to feel the warmth of the sun and life-giving rains once again.
7.
Easy Fabric Gift Ideas
Inspired DIY gifts from the heart can be crafted year-round for holidays and celebrations that can become treasured remembrances for the recipients. Gifts can be made quickly and easily with a few fabric leftovers, bits of lace and ribbons for embellishment and of course, creative imagination.
8.
Spooled Threads and Deterioration
Direct or indirect sunlight, excessive high or low humidity and its companion extreme temperature fluctuations can seriously affect the condition of thread spools and shelf life. To protect and keep thread spools in top condition, consider storing them in protective containers and away from kitty!
9.
Sewing with RFID Blocking Fabric
RFID blocking fabric can prevent what is essentially silent and devious electronic pickpocketing. Wallets, purses, and totes can be lined with this fabric rather than the pragmatic but unappealing use of aluminum foil to become a signal blocking container. RFID fabric used as lining is easy to sew.
10.
Springtime Sewing Projects
Springtime often creates a sense of obligation to look anew at the environment around us, to acknowledge the unfolding of this tender season as renewal and as a conversation to move forward. Even simple changes to the spaces we inhabit can bring about a refreshing revitalization.
Be sure to visit the
Sewing Archives
for all the articles!
Editor's Picks Articles
Top Ten Articles
Previous Features
Site Map