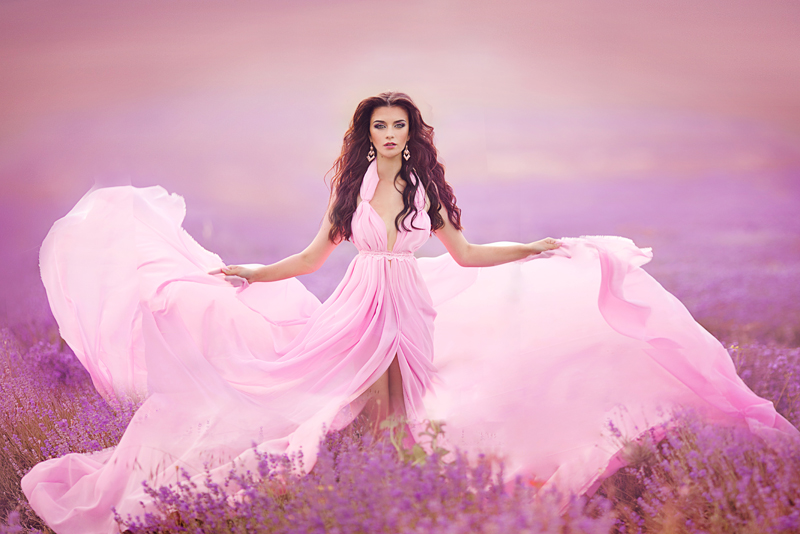 Here are the top ten articles for the Sewing Site! These rankings are live and get reset at the beginning of each month, so check back often to see what your fellow visitors are most interested in!
1.
Holiday Sewing Remembered
Though our busy hustle and bustle modern era seems to shorten the time to devote to handcrafted items for gift giving, stitching together simple materials for quick-to-make items helps to recapture the magic and quaint charm of holiday times remembered.
2.
Retro Inspired Sewing
With a playful nod to the recent past, newly made women's fashion that copy the style of the post-war era are referred to as retro while actual surviving garments are considered vintage. Sewing retro brings a light-hearted wistfulness to capture what past times were like.
3.
Sewing Time Savers
Whether called sewing hacks or tips, sewing room secrets or shortcuts, the effect is always the same – sewers sharing a more productive, efficient way to sew. Of course, learning and trying new sewing techniques is really part of a long tradition of the sewing process.
4.
Sewing with Selvages
Sewers have often been instructed by pattern layout details to not use the fabric selvage edge, a word combined from self-edge, which was expected to be cut off and discarded. These factory loomed finished edges today no longer fill the waste basket or cutting room floor but have surprising uses.
5.
Tips for Sewing Fabric Selvedges
Don't throw fabric selvedges away! Put those narrow strips of fabric edges to good use instead. Selvedges or selvages (self-edges) are the long factory finished side edges of woven fabric generally less than a half-inch wide. Selvedge edges do not fray or unravel and can be used to make many items.
6.
Sew Holiday Kitchen Decor
Brightly colored seasonal fabrics paired with simple to sew items for the kitchen and dining room bring a festive air to the most functional areas of the home. Décor items can be quickly sewn using fabrics that display the bright colors of the holiday season.
7.
Fabric Greeting Cards
Fabric trimmed handmade cards are easy to make from leftover scraps and plain cardstock for a uniquely personal holiday or special occasion greeting. Personalized cards can be created in little time and effort. They are sure to be endearingly impressive to the recipient.
8.
Machine Patchwork
Patchwork is a practical fabric craft that can be made simply and quickly on any sewing machine. Various size fabric pieces too useful to discard, relegated to the sewer's scrap basket awaiting new purpose, can be joined together to form an eye-catching design or a riot of mismatched color and fun.
9.
Pretty Pillowcase Dress
Pillowcase dresses are a quick and easy way to sew a charming sleeveless summer dress for a little girl. Delightfully nostalgic a pillowcase dress especially if embroidered with a simple design or with a scalloped edge can be a charming way to use a lovingly saved heirloom.
10.
Sewing Tips for Pile and Napped Fabrics
Sewers use the terms pile or napped interchangeably when referring to fabrics with a raised soft surface simply as having a nap. A piled or napped fabric looks darker or lighter depending on how it is viewed and is said to be directional. The rich surface texture needs a few sewing considerations.
Be sure to visit the
Sewing Archives
for all the articles!
Editor's Picks Articles
Top Ten Articles
Previous Features
Site Map