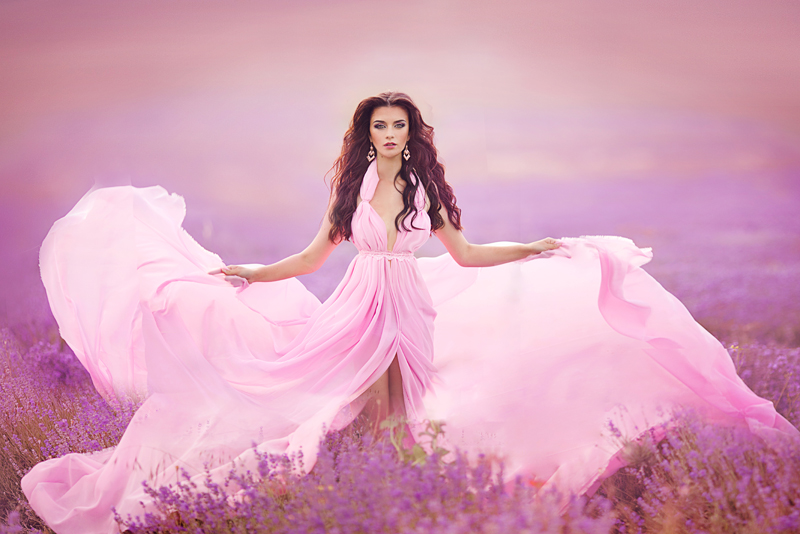 Sewing Information
Button Embellishments

The earliest use of buttons as fasteners may be lost to antiquity, however buttons made of various materials have been around to hold skins and fibers in place to keep coverings on our bodies secured since then. Buttons are best known as utility fasteners for clothing but can be beautiful as well.
Car Craft Caddy - Tutorial
[offsite link]
If you like to craft in the car (hopefully *not* while driving), you need to make one of these to keep your notions within reach.
Crochet Hook Clutch - Tutorial
[offsite link]
A holder for your crochet hooks. Link opens a .pdf document.
Forever Essential Sewing Basket

Spot a fabric-lined sewing basket filled with sewing notions and it evokes a call to our inner sewing muse. Whether new or an endearingly inherited one with a jumble of well worn needles, fading threads, mixed buttons and perhaps a makeshift pin cushion is a sewer's delight to own and cherish.
Neck Ribbon Caddy
[offsite link]
Make this ribbon caddy to keep your scissors, needles and hem ruler close to hand.
Notionette
[offsite link]
A roll-up pouch for your sewing notions.
Pincushions Galore!

Visit this page for a list of links to free pincushion patterns from around the web!
Practical Sewing Room Organization

Beautifully staged online photos of finished sewing room makeovers do evoke inspiration galore when contemplating a sewing room do-over or organizing the chaos of a cramped sewing area. However, what is practical, budget conscious, and ultimately functional when tackling such an organizing chore?
Quilted Scissor Case
[offsite link]
Pattern and instructions for making a case for your scissors.
Rachel´s Crochet Hook Case
[offsite link]
Keep all of your crochet hooks close at hand with this case. Link opens a .pdf document.
Roll Up Crochet Hook Case Tutorial
[offsite link]
Keep your crochet hooks organized with this case.
Sewing Aspirations Past and Present

Sewing artifacts gathered from times past reveal that sewing tools such as steel needles, pins and elaborate pincushions were included in a bridal hope chest. Their value for a young woman dreaming of marriage and starting a home were included with hand embroidered items and other heirloom pieces.
Sewing Kits

A small compact travel sewing kit with a variety of sewing notions can come to the rescue for most fashion mishaps. Commonplace sewing kits are prosaic reminders of the nuts and bolts of sewing. Antique sewing kits are a treasured find.
Sewing Machine Cover
[offsite link]
An elegant sewing machine cover, courtesy of Anne´s Glory Box, a charming shop in Australia.
Sewing Notions from Everyday Objects

Sewing notions include the expected small accessory tools like scissors, needles, pins, and soft flexible tape measures, however many unexpected items used in the process of sewing can be considered within the realm of sewing notions - even some surprising everyday objects.
Sewing Room Accessories
[offsite link]
Instructions to make a scissors cover, caddy and basket cover to organize your sewing area.
Sewing Room Budget Organizing

A designated sewing room or a space in a room dedicated exclusively to sewing is one of life's pleasures for those who sew. Along with this treasured space comes the task of keeping all things related to sewing tidy and accessible to allow for inspiration, creativity and productive sewing efforts.
Thread Types and Uses

Thread is thread, right? Practically any continuous spun twisted thin filament can be used as thread when needed. Since thread, of whatever kind, literally holds everything together it is important to try and match the sewing thread to the specific sewing project.
Vintage Sewing Notions

Sewing is one of the oldest of human endeavors. To accomplish this fundamental undertaking sewing notions, namely needles, thimbles and threads have been found to have been in continuous use since pre-history. Curious vintage and familiar modern sewing notions are established companions to sewing.
Links marked with the [offsite link] designation point to websites not associated with BellaOnline.com. BellaOnline.com is not responsible for the material found there.

Editor's Picks Articles
Top Ten Articles
Previous Features
Site Map




Content copyright © 2018 by . All rights reserved.
This content was written by . If you wish to use this content in any manner, you need written permission.
Contact Cheryl Ellex for details.